No Text On Board - "It Can Wait"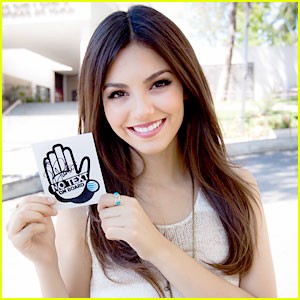 Victoria has gotten behind AT&T's "It Can Wait" campaign with her latest public service announcement airing today. The initiative focuses on educating people – especially teens – about the dangers of texting and driving. The message is simple, yet vital: When it comes to texting and driving, it can wait.

Each pledge made to never text while driving is a symbol of commitment to be part of a movement that helps everyone make safe choices with their wireless devices on the road.